On 21/09/2017, VuMedia is proudly to be the organizer of the groundbreaking ceremony for the first aircraft engine manufacturing factory in Vietnam. The total area of factory is 100,000m2 locating in the Hoa Lac Hi-Tech Industrial Park – Hanoi. The investor is Hanwha Aero Engines Co., Ltd. – a branch of Hanwha Group – the top 6th corporation in Korea operating in many fields. The event marked a turning point in the great development of Vietnam's industry. At the same time, it clearly shows the great investment attraction of Vietnam to foreign enterprises.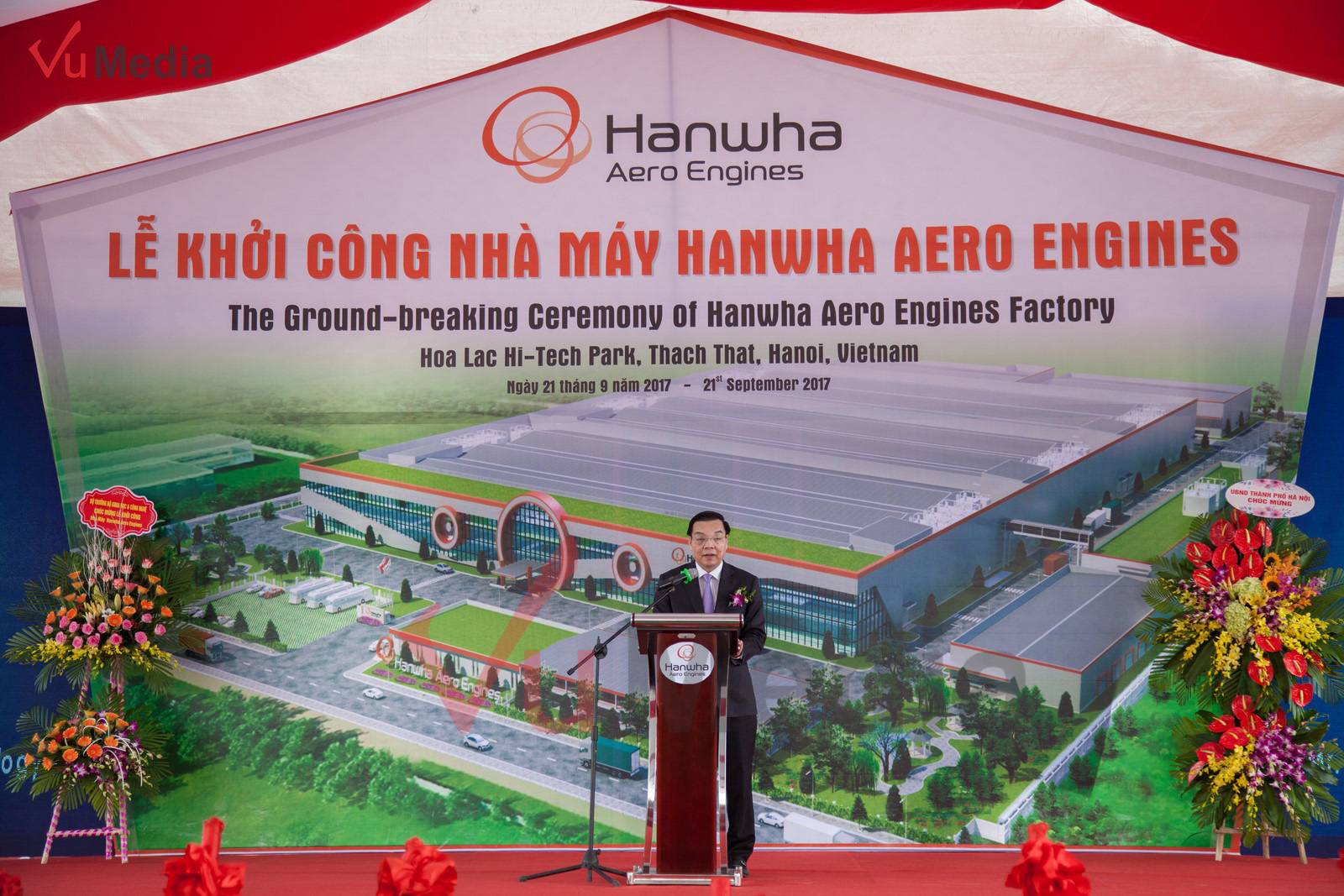 Speech of Mr. Chu Ngoc Anh – Minister of Science and Technology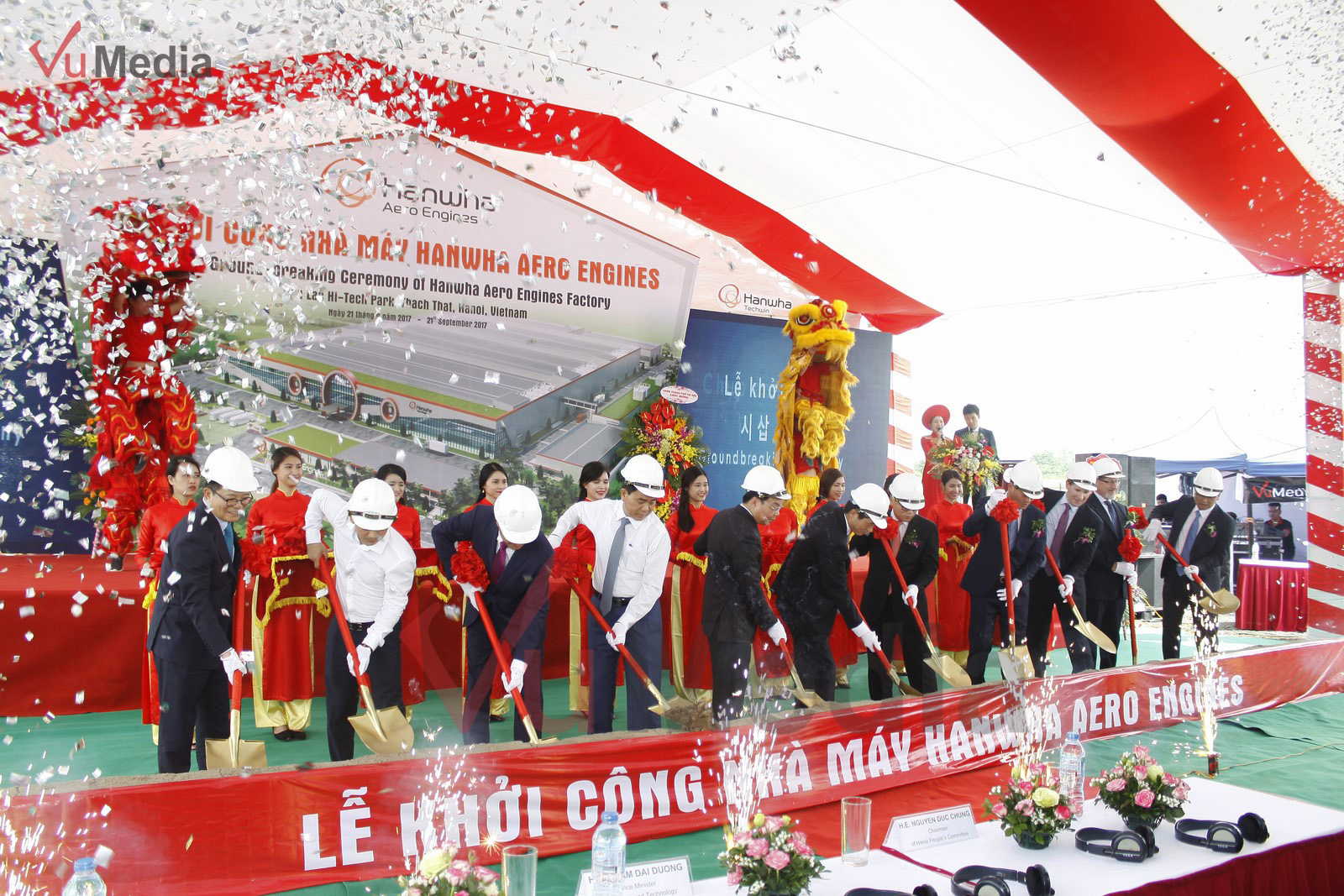 Groundbreaking ceremony
Guests attending groundbreaking ceremony
Attendance of this event includes many senior officials from Vietnamese Government, Republic of Korea Government and representatives of the major partners of Hanwha Aero Engines, and employees of Hanwha Aero Engines. In addition, the event attracted a lot of journalists from television stations and news organizations.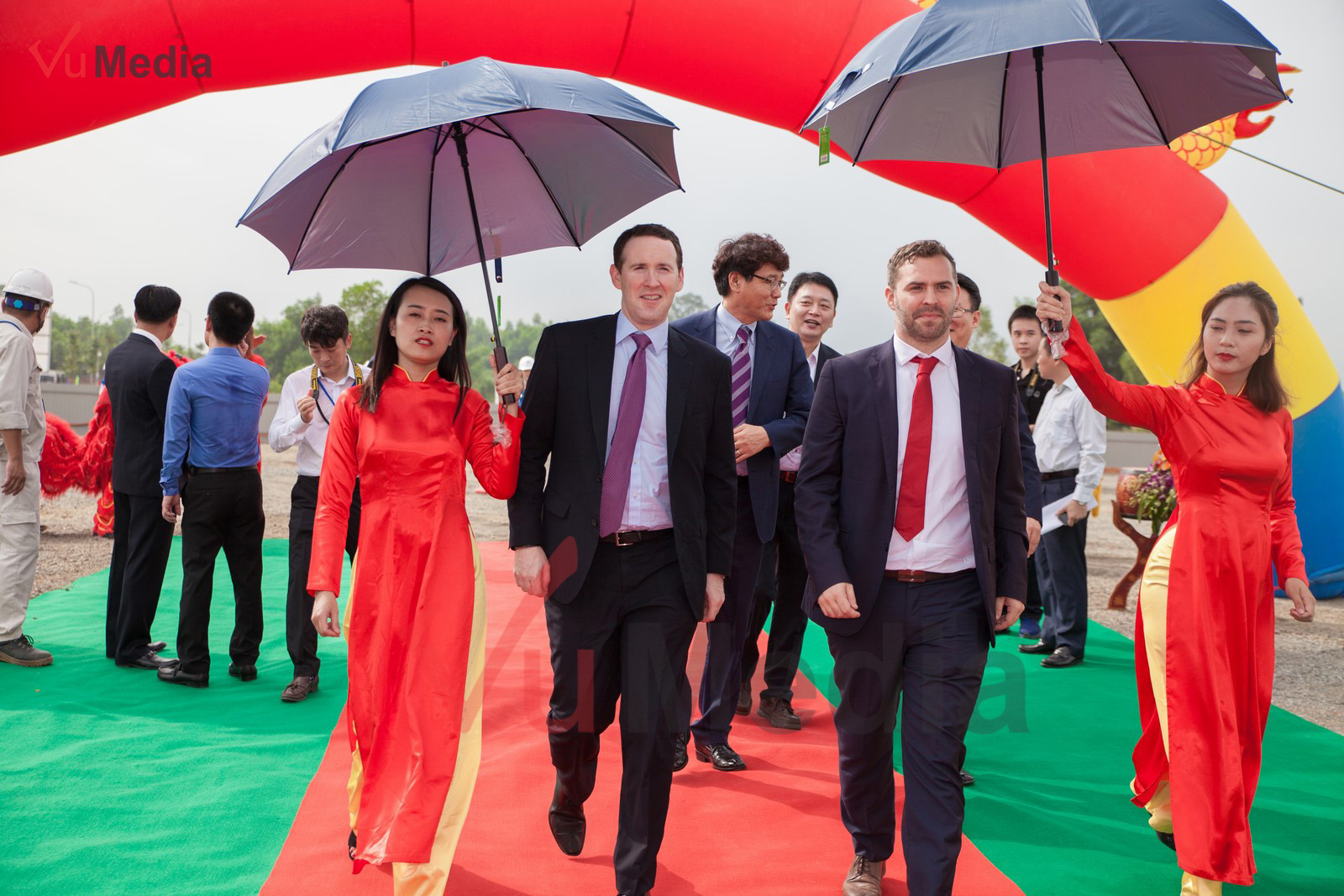 Official guests of groundbreaking ceremony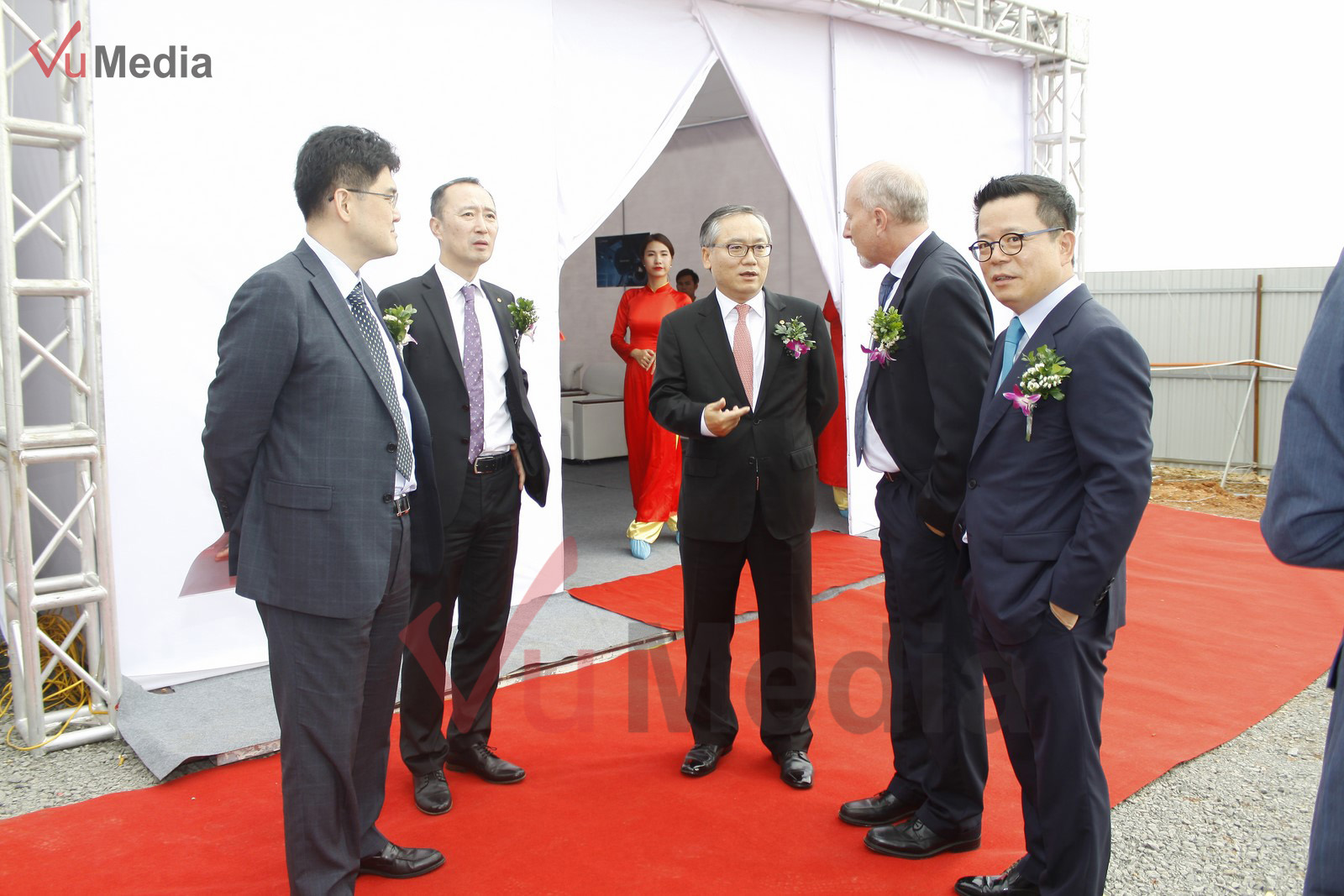 Official guests of groundbreaking ceremony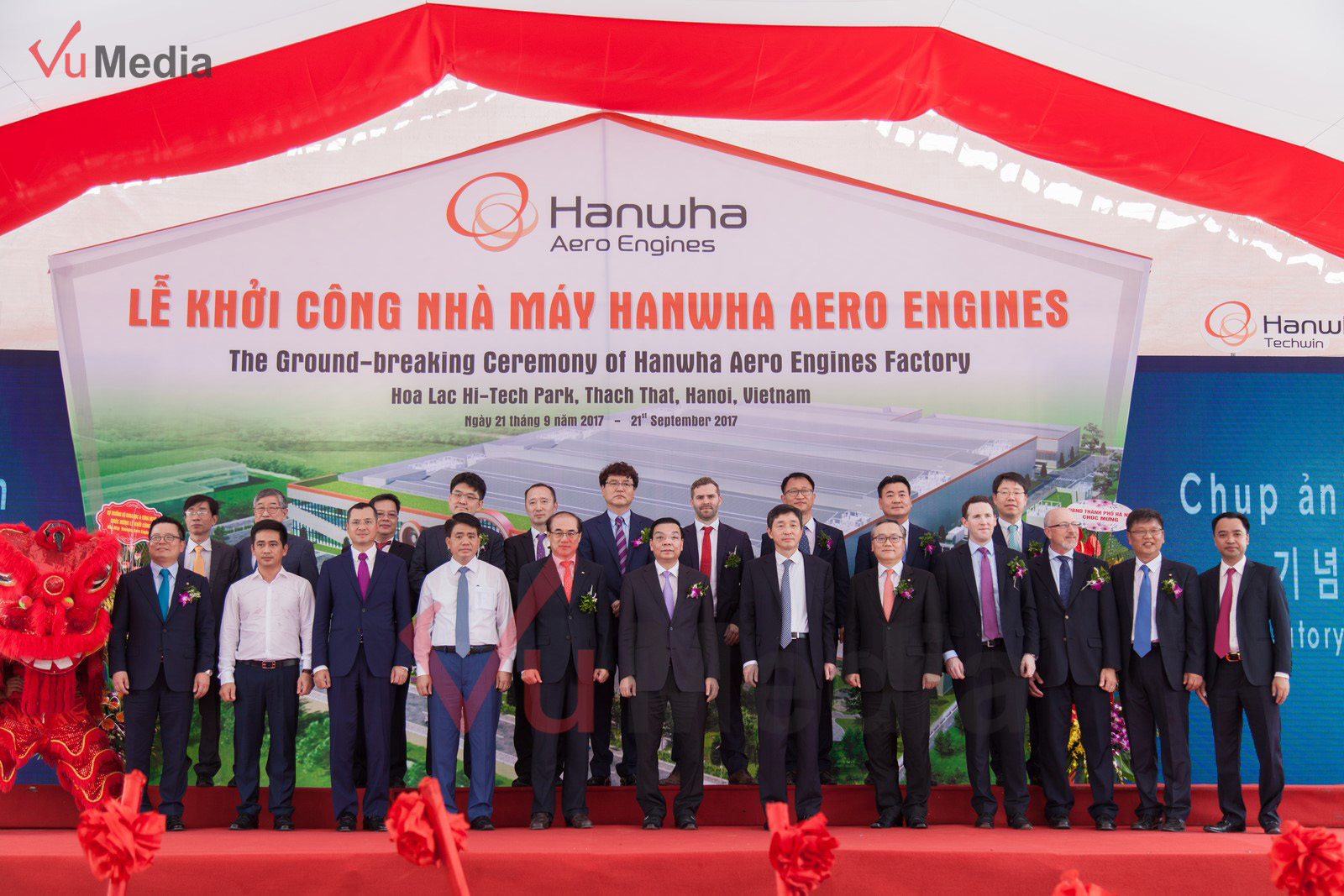 Taking picture of official guests of groundbreaking ceremony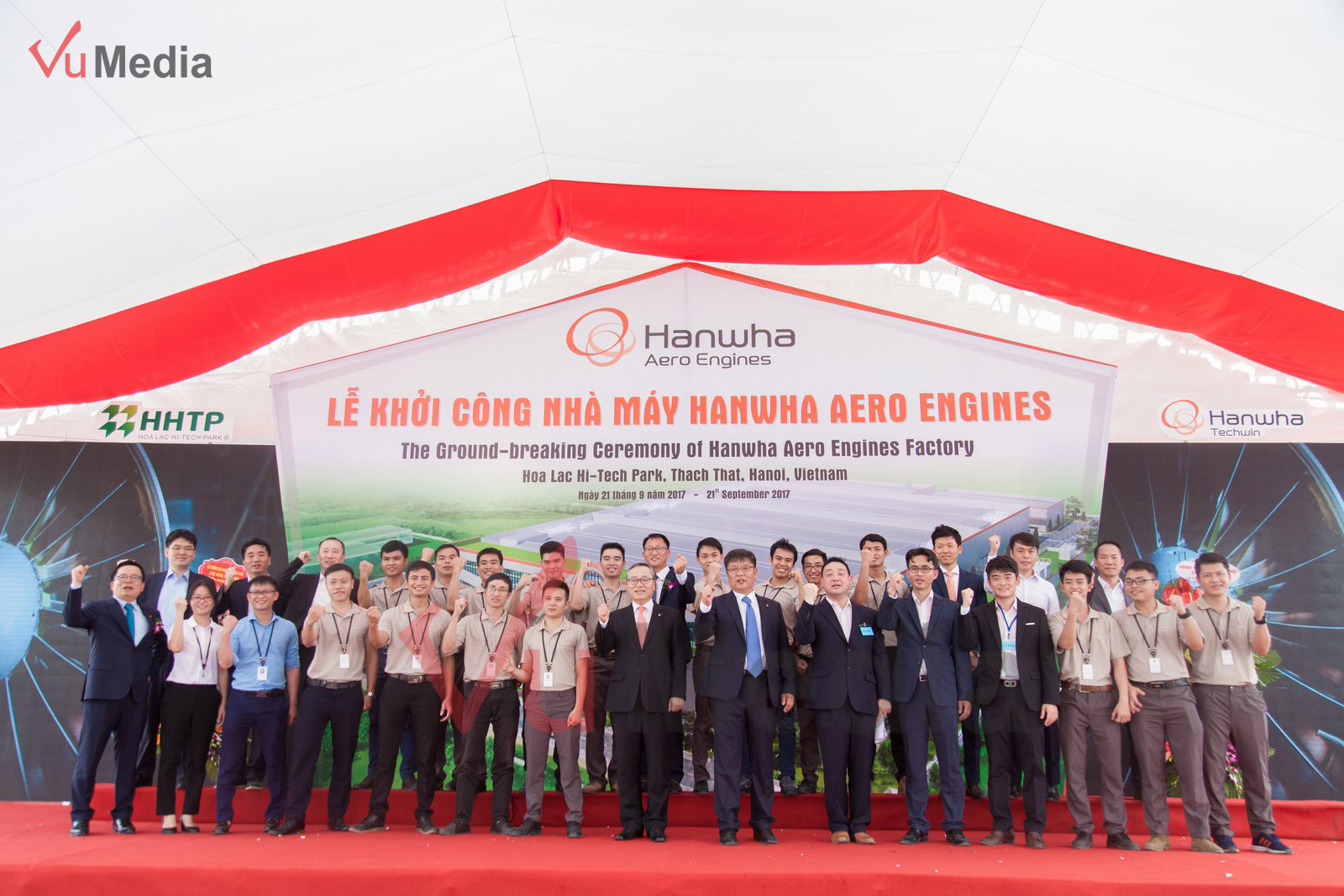 Taking picture of Hanwha Aero Engines staff crew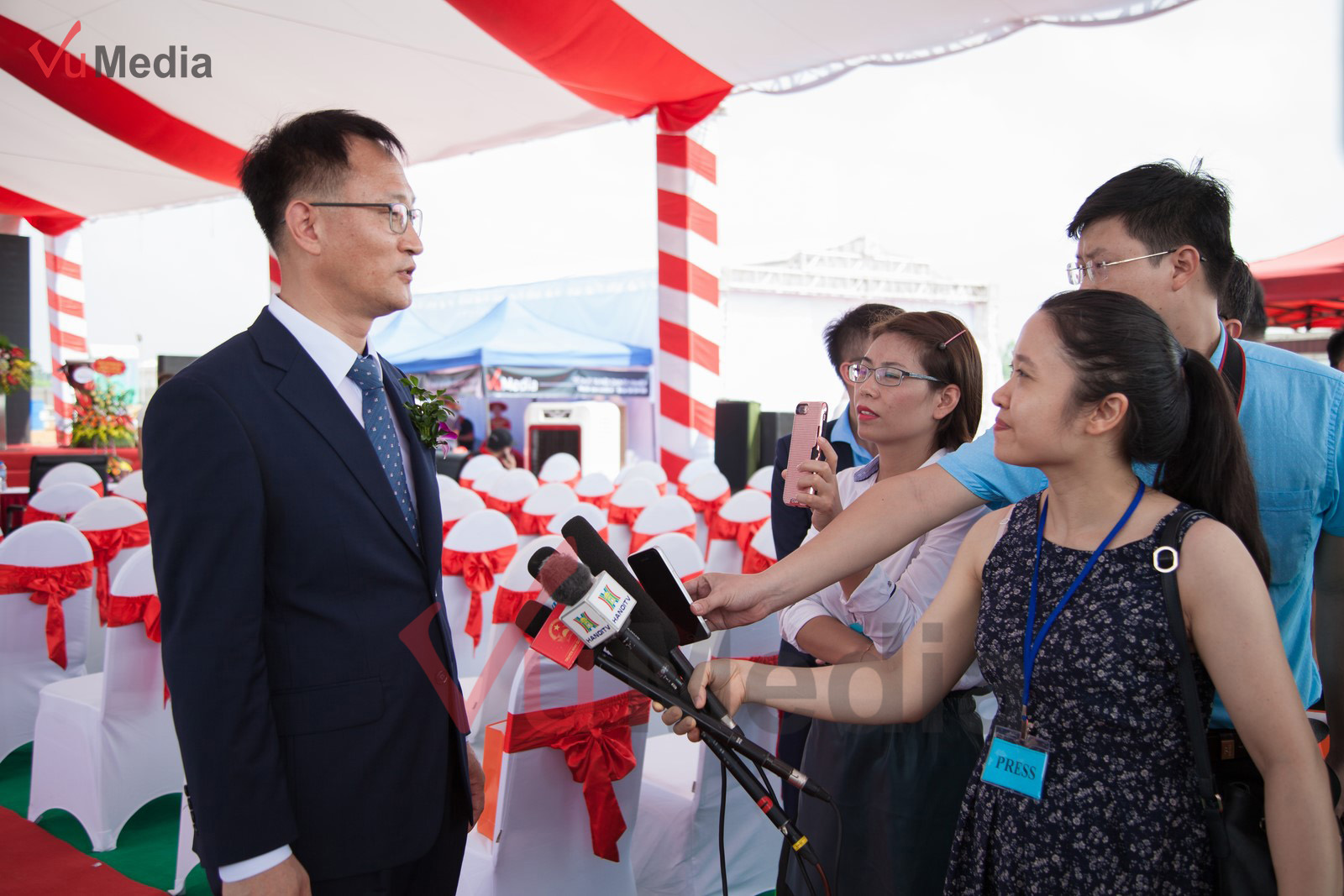 Taking an interview with Hanwha Aero Engines Representative 
With the spirit of serving customers wholeheartedly, the professional staffs crew of VuMedia has been working day and night for 5 consecutive days to complete over 70 items for the event at the construction site of the future Hanwha Aero Engine factory, where is overwhelming by construction machineries.
Various items from the trusses, VIP rooms, greeting gates, ceremonial areas, exciting art performances, and modern equipment have been carefully prepared. They gave strong impressive to all the guests attended the event.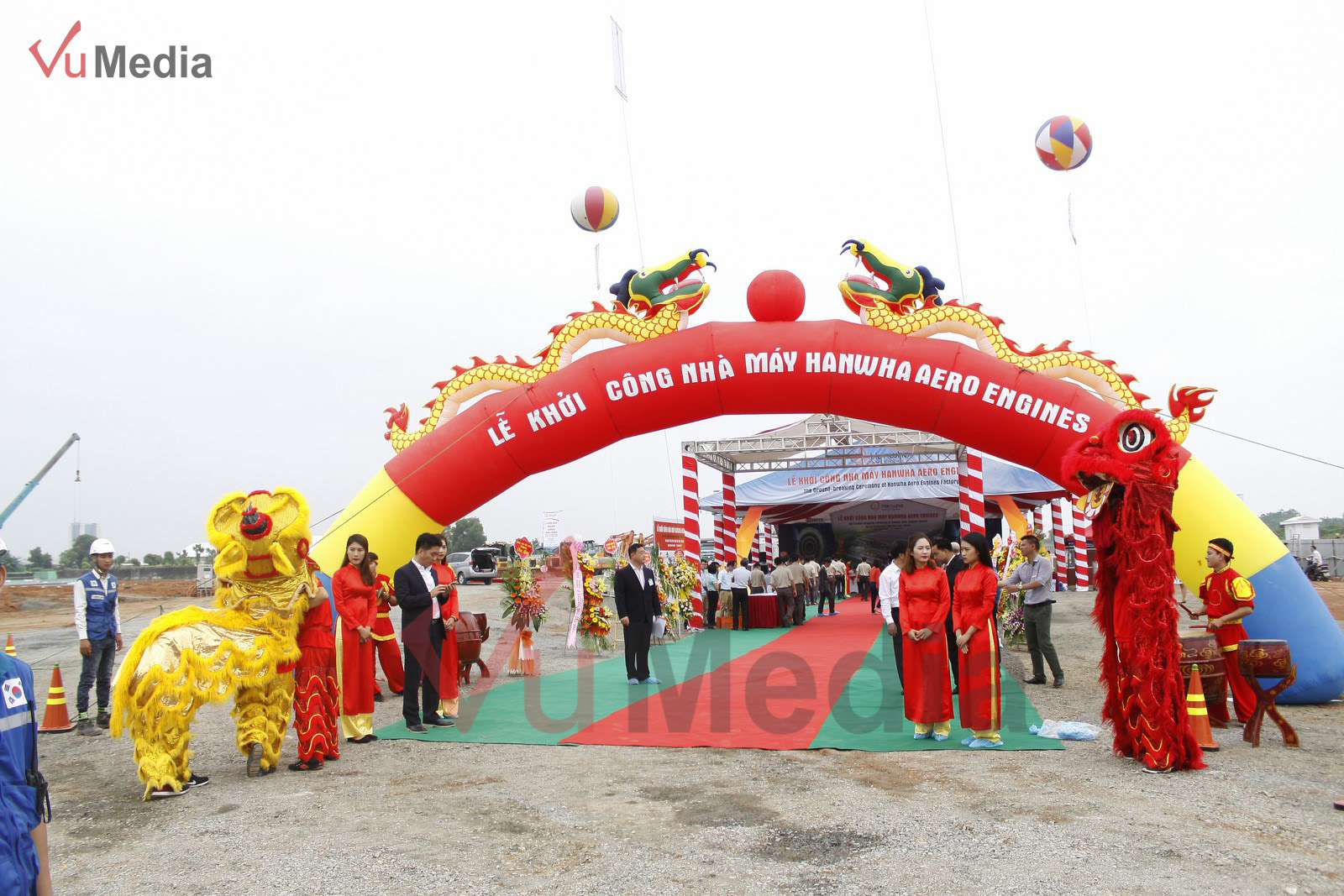 Welcome gate of the ceremony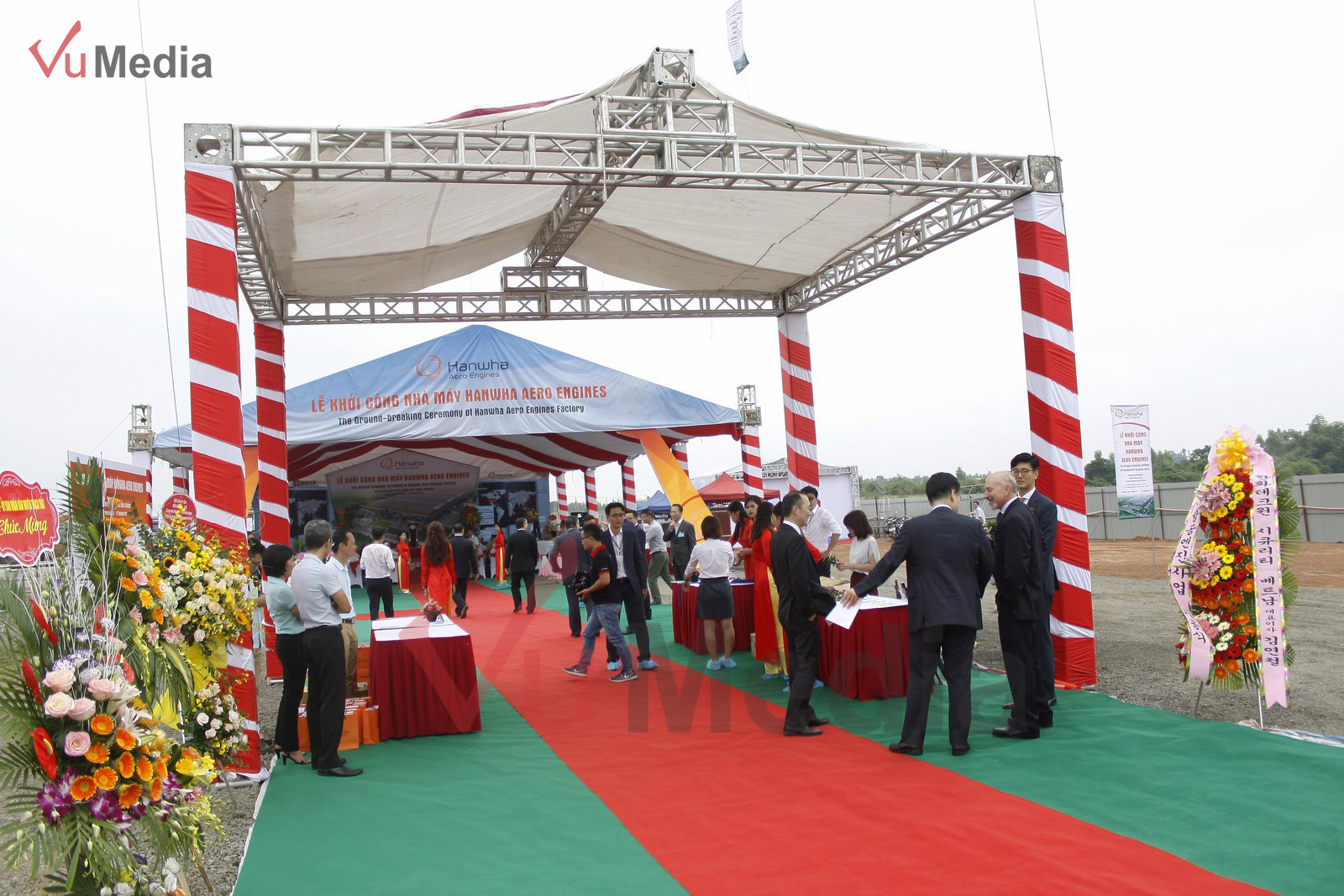 Receptionist area of the ceremony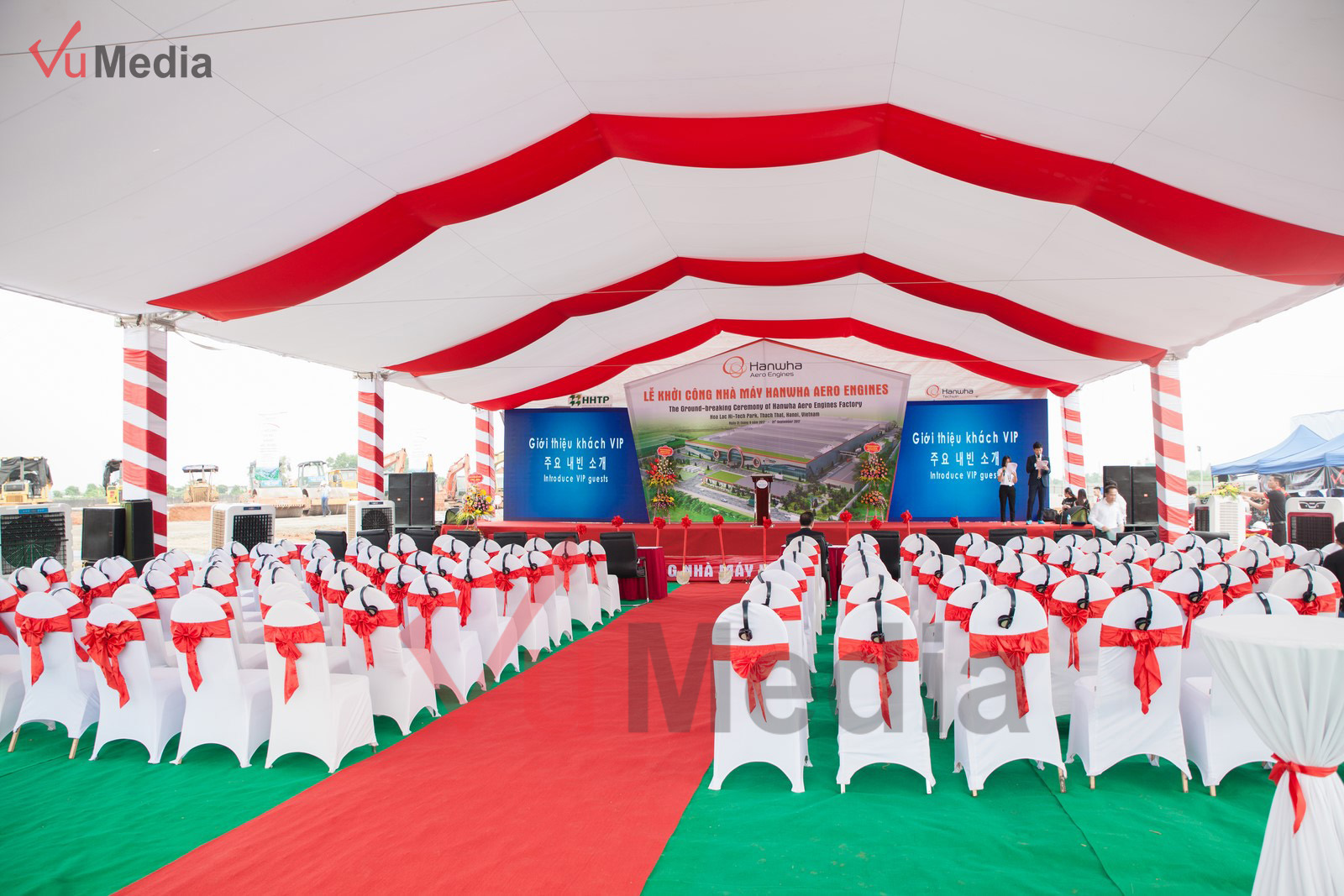 Truss house of the ceremony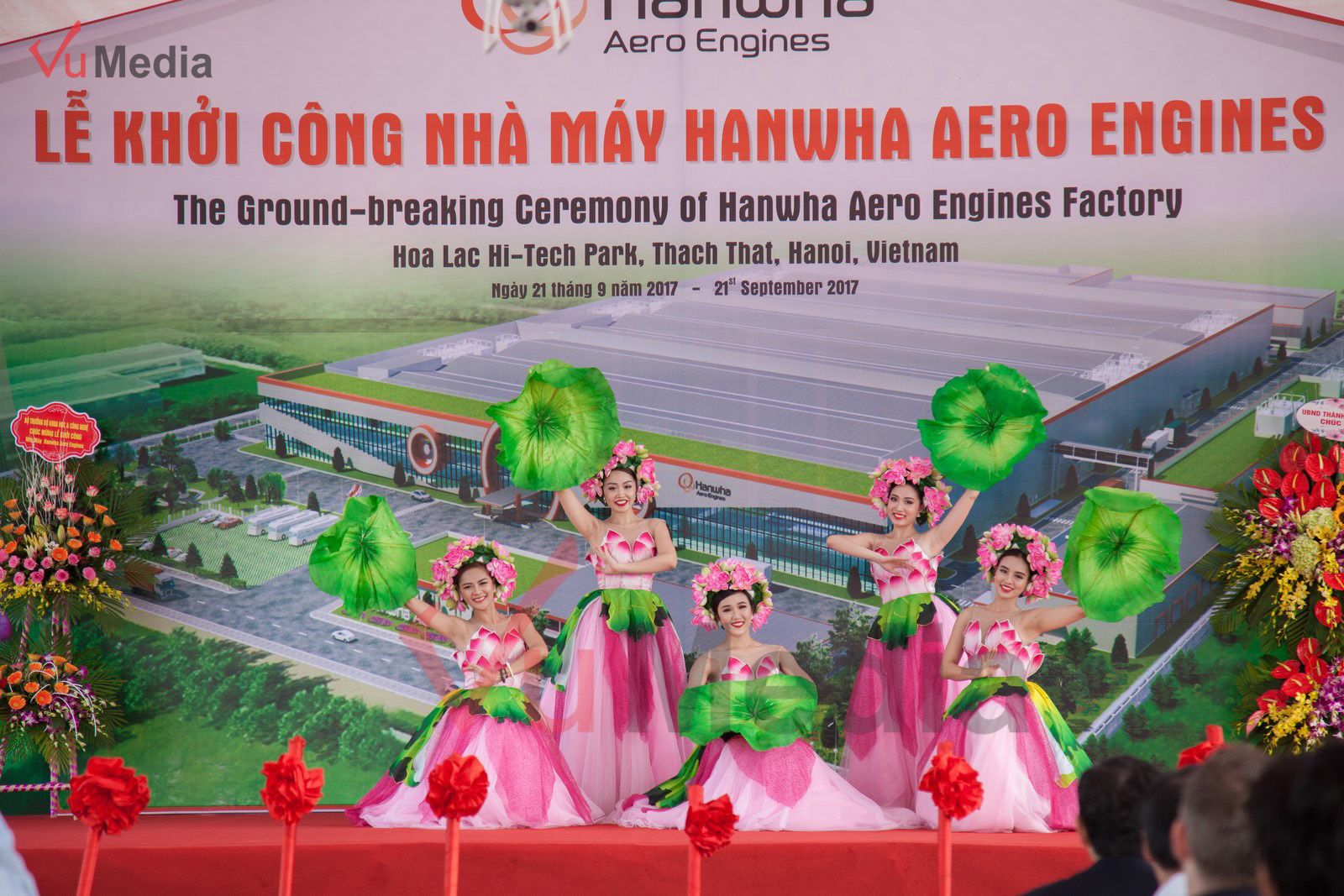 Lotus dance in the ceremony of Emmy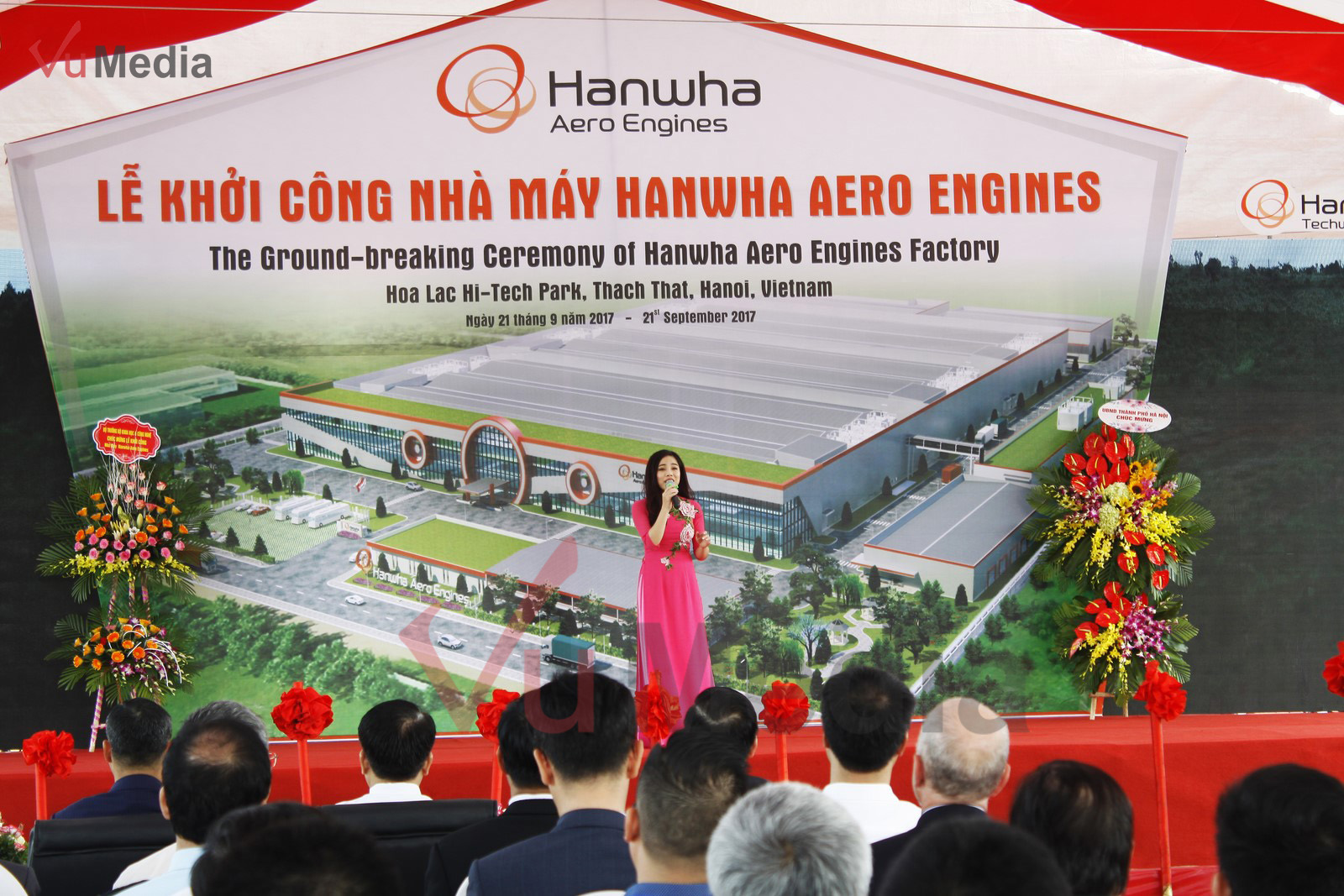 Song performance in the ceremony of singer Dieu Ly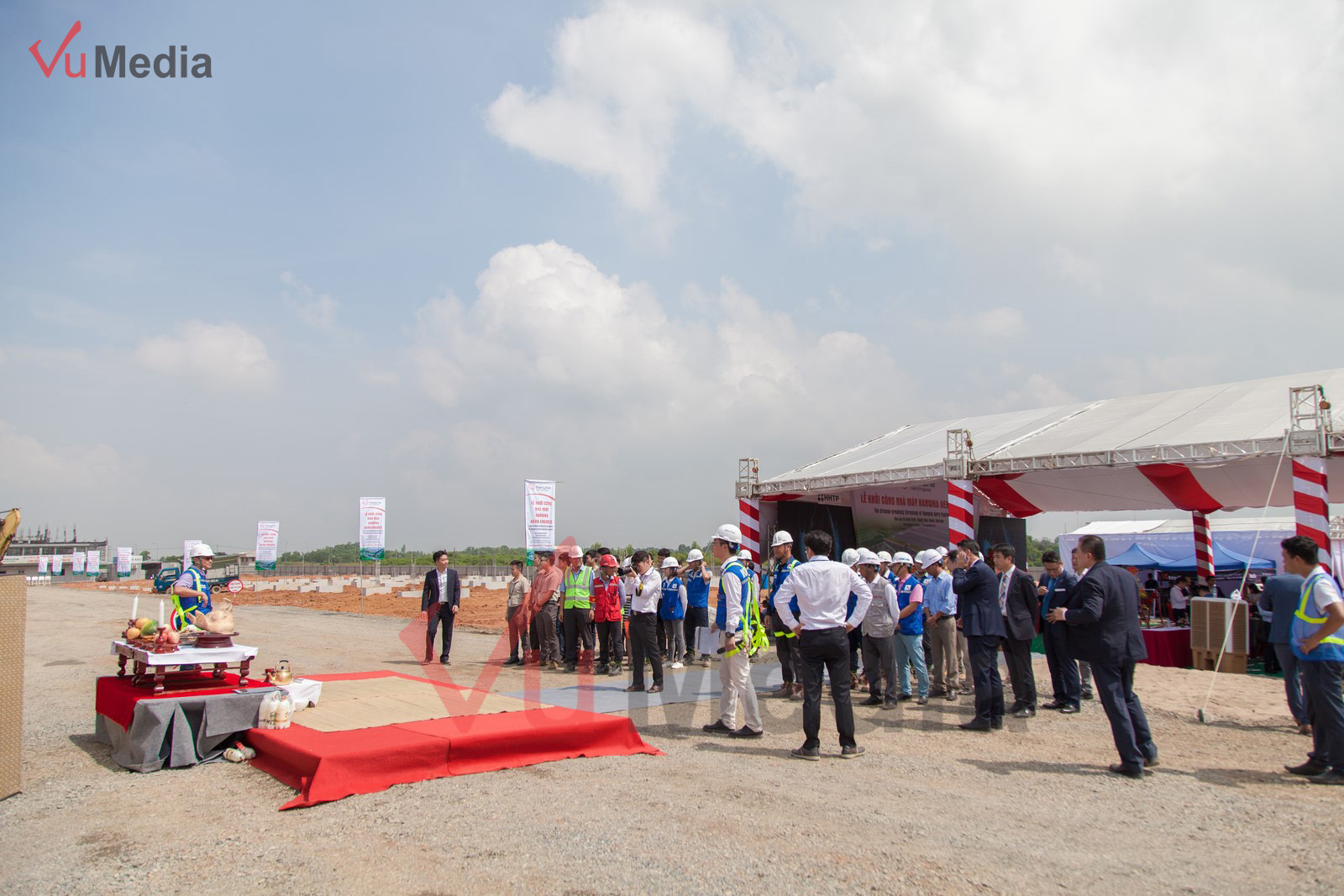 Safety pray for Hanwha Aero Engines factory construction project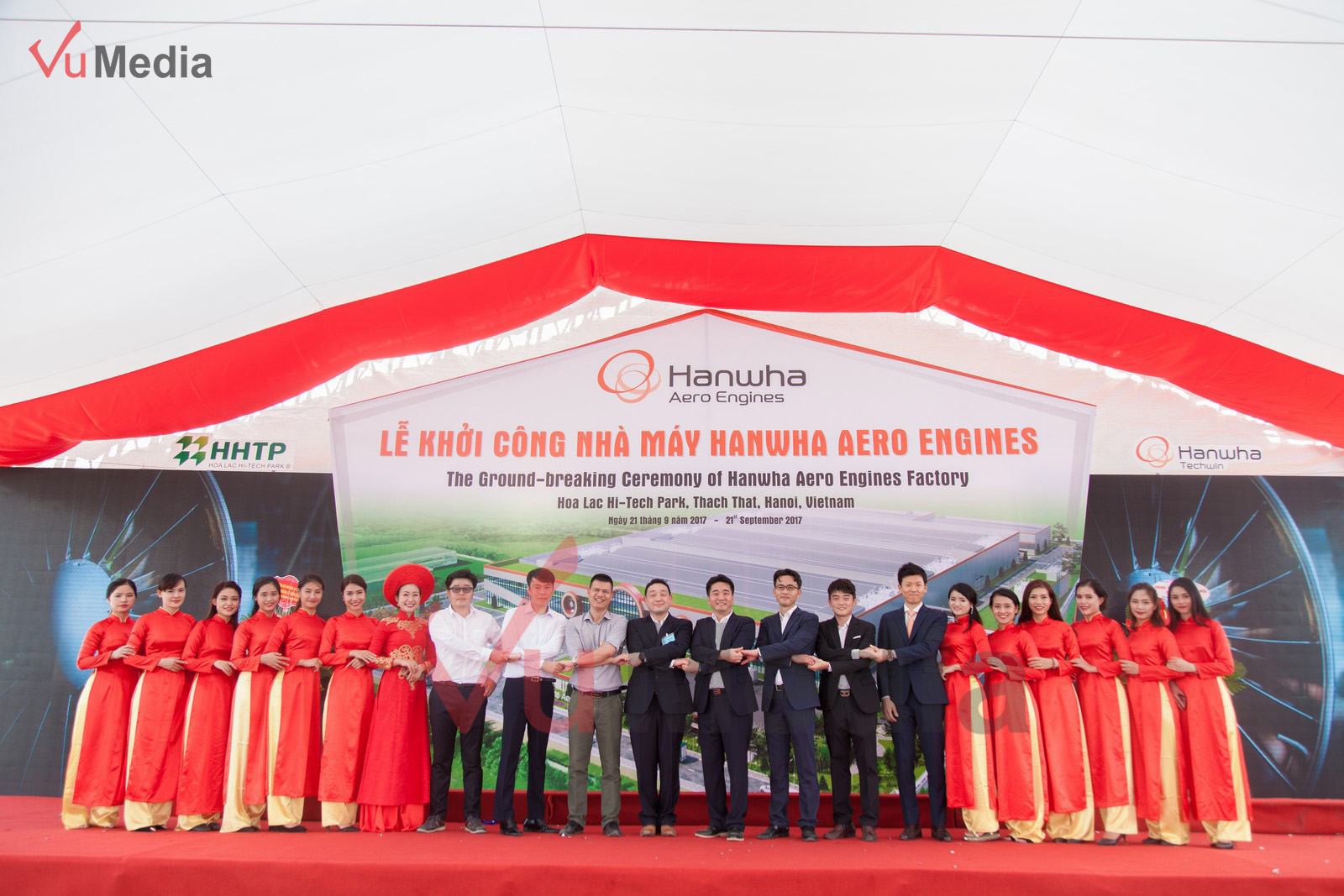 Hanwha Aero Engines senior staffs taking picture with VuMedia Chairman and staff crew
After many years of operation, VuMedia has conducted hundreds of events for many partners across Vietnam. With experienced staff crew, modern equipment, VuMedia proudly provides professional event organizing services, with reasonable price and high quality. With the "Prestige – Devotion" principle in every client's campaign, we are taking step by step strongly to affirm our reputation in each service provided. Innovation for the success!
Let us accompany you on the way to your success!
Vu Media Joint Stock Company
Head office: Room 2606, Building 101, Lang Ha Street, Dong Da District, Hanoi
Hotline: 024 3374 9999